About Macomb County Pride
Mission Statement
Macomb County Pride has a mission to create a supportive environment for the LGBTQ+ community and to be a resource in Macomb County.
Inclusion Statement
We respect and affirm the dignity of all people and promise to create pathways for inclusivity and support opportunities for all. We are focused on fostering a vibrant culture where everyone is respected and has a sense of belonging.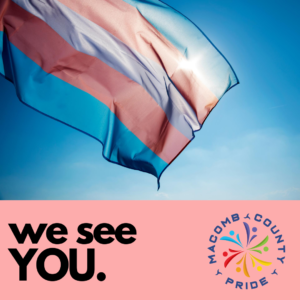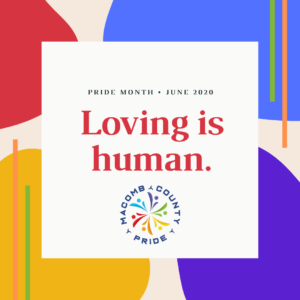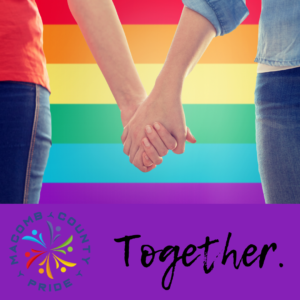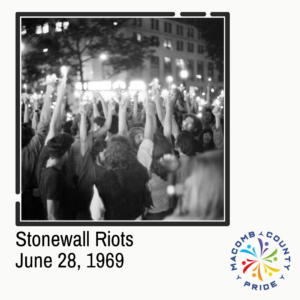 Volunteer
Want to help us pull all this off? We're looking for interested individuals with equality in their hearts! Click below and we'll get you plugged into our volunteer list! Your contact info will never be shared.
Apply to be on the Board of Directors
We need your help! Macomb County Pride is recruiting new folks to join our Board of Directors. We are seeking people ready to lend some hands-on help to our governance and programs. Think this is you? Know someone who might be a good fit? Apply today or share!
What we're looking for:
LGBTQIA+ identifying or with a passion for supporting this community
Experience working with nonprofits (in the LGBTQIA+ community or other areas, particularly human-service organizations)
A desire to help a grass-roots, volunteer-led organization grow to continue helping our community
A few hours to commit each month for meetings and program production
We strongly encourage members of the LGBTQIA+ community, people of color, accountants and lawyers to apply! Board service is on a volunteer basis, and not all who apply will be selected to serve. Please email any questions to info@macombcountypride.com
Kroger Community Rewards
To use the Kroger Community Rewards Program, visit http://www.kroger.com. Once logged into your Kroger account you can search for Macomb County Pride either by name or XP804 and then click Enroll. New users will need to create an account which requires some basic information, a valid email address and a rewards card.
Amazon Smile
To use the Amazon Smile Program, shop for all your Amazon favorites on this link: https://smile.amazon.com/ch/84-4935675