Join us on the First Sundays of the month for a check in with Macomb County Pride, ongoing efforts, and upcoming events. We're inviting new guest speakers every month – so you won't want to miss this!
Upcoming Talk Show Schedule
February 2021
Topics & Guest Speakers: Ruth Ellis Center, Black HIV/AIDS Awareness Day, Pride Month Resolutions, and more!
March 2021
Topics: Book Club (March is Reading Month), LGBTQ Health Awareness Week, and Foster Care/Adoption!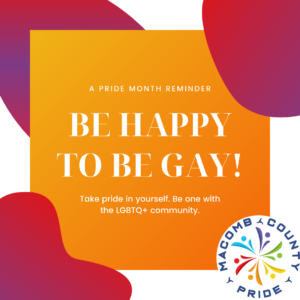 April 2021
More info coming soon